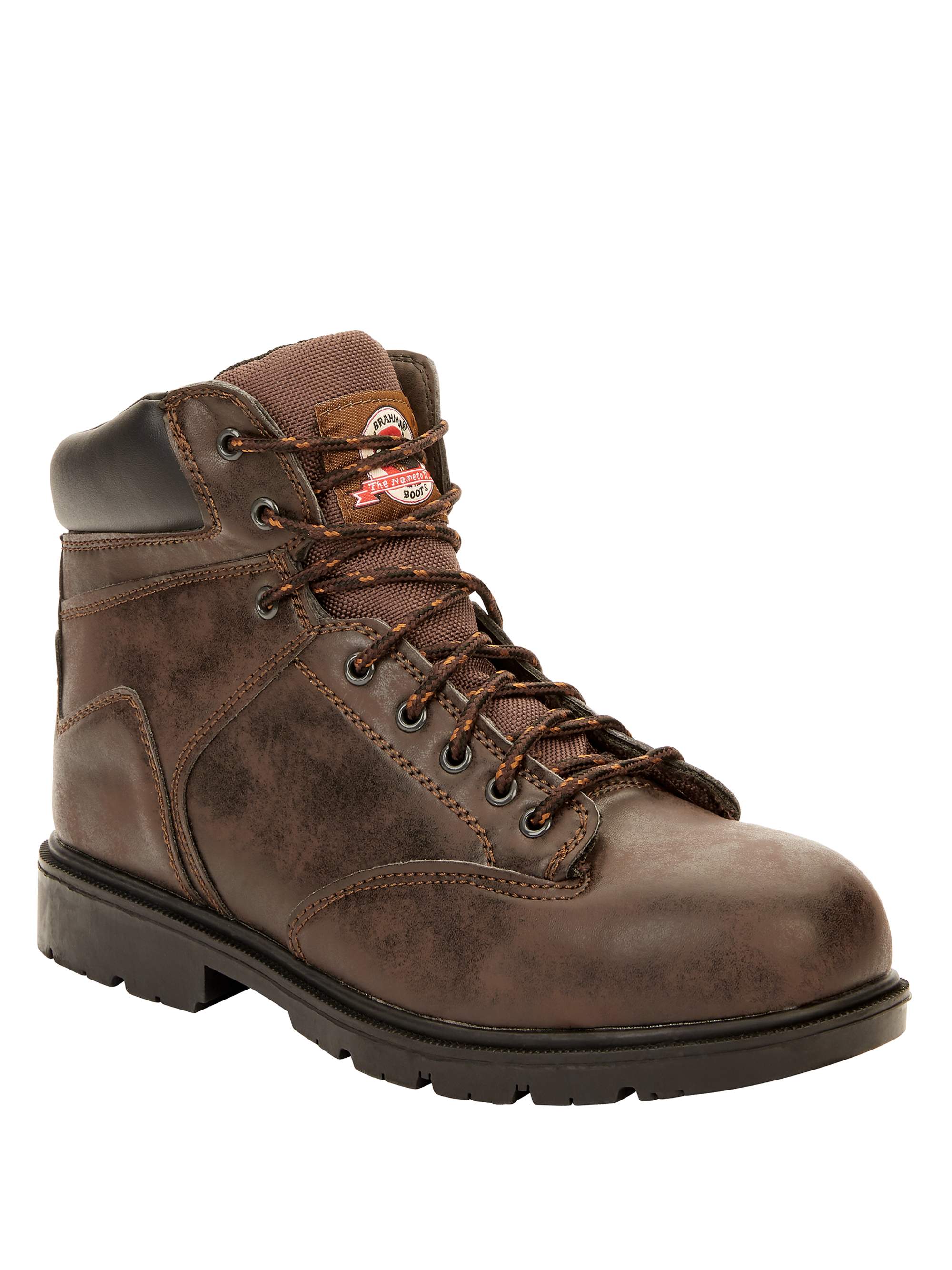 The above picture of a steel toed book is what many people think of when discussing safety toe footwear, but safety footwear is more than just steel toed boots! Safety toe footwear is available in a wide variety of styles and configurations.
In order to select the best safety footwear for you, it is important to know a bit about the type of work environment you will be working in as well as what standards apply for your particular work environment. You should understand the hazards you are likely to encounter in your work environment as one of the first steps in selecting safety footwear. Then, you need to make sure the shoe or boot you select will meet the safety standards for the anticipated hazards. A Job Hazard Analysis, or JHA, is one of the best tools to identify these hazards and select the proper footwear.
There are several organizations that produce standards for safety toe shoes. In the United States, the American Society for Testing and Materials (ASTM) standards are followed. In Europe the International Organization for Standardization (ISO) sets the standards, and the Canada Safety Association (CSA) sets the standards for Canadian workers.
In the United States, ASTM F2413-11 contains the requirements for Protective (Safety) Toe Cap Footwear. The standard has several sections. To be compliant with ASTM F2423-11, the footwear must meet the requirements for impact and compression resistance. Additionally, the footwear can meet any or all of the additional criteria from the standard for things like
Electrical Hazard resistance
Static dissipative
Slip resistant
Puncture resistant
clearance to the metatarsal
Types of hazards
Safety footwear is intended to protect wearers toes and feet from crushing due to heavy objects flying or falling on them and from objects or situations where a foot or toe might be compressed by equipment or objects. Safety footwear is also designed to prevent sharp objects from puncturing the sole of the footwear.
Some safety footwear has metatarsal protection built in that contains special guards that run from ankle to toe, protecting the entire foot.
Types of materials used in safety footwear
Steel vs Composite Toe
Steel toe and composite toe safety footwear must meet the same standards, so in terms of protection from impacts and compression they are the same. Composite toes are non-metallic therefore non-magnetic and somewhat lighter in weight. Composite toe footwear may be adventitious to workers that must work in secured areas where they must pass through metal detectors, because the composite materials are not metallic. Composite toes may be slightly cooler in some applications where the worker is exposed to elevated heat sources, such as in the asphalt paving industry.
In summary, safety footwear is no longer limited to just steal toed boots. There is a bewildering array of safety footwear styles that meet various aspects of the ASTM F2423-11 standard. Conducting a Job Hazard Analysis in the task or work pre-planning phase, will assist in identifying the hazards for a particular job and allow the site workers to select the proper protective footwear.
JSABuilder is a state-of-the-art online job safety analysis app to assist in preparing your Job Hazard Analysis or Job Safety Analysis. Set up a free trial account today and follow us on Twitter @JSABuilder, where we Tweet about Health and Safety, provide Safety tips, and updates on current Health and Safety topics.
Images, links, brands discussed or displayed in this article are not endorsements or recommendations. They are for illustration of various products and types of products. JSABuilder does not recommend or express any opinion as to the applicability to any given use case or job hazards.